Having children at home, often when people are trying to work themselves, adds another layer of stress. It is therefore important to not only consider our physical health during such challenging times, but also to pay attention to our mental health. Click on the links below to access some helpful tips and guides to keep your children and yourselves healthy whilst learning at home.
Lewisham Outreach Inclusion
During the uncertain times of this Covid 19 outbreak the OIS are still active and looking for ways to support CYPs and parents/carers.
If you would like any help with finding resources to occupy your young ones or timetabling your days to help build a routine, our team are here to help you. Within the team we have qualified counsellors and therapists who can offer sessions with CYPs and parents/carers, aiming to help people better cope at this trying time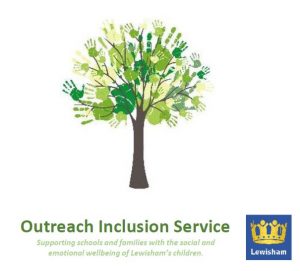 Please click below to find out more about their services.
Food Vouchers
It was announced by the Secretary of State that there would be a universal food voucher scheme for families of children who receive free school meals. If you have an immediate need of support to provide food for your family during the next week, please call the school office and / or email admin@torridonprimary.lewisham.sch.uk (include your name, and your child's name and class in your message).
Support for Families
Below are the details of agencies you can contact if you are concerned about providing food for your family throughout the closure of Torridon. If you do need to contact one of the agencies below and your child receives free school meals, please share this information with them:
Lewisham Foodbank
LOCATIONS
Here are the opening times and locations for our foodbank centres. Everyone who comes to the foodbank for emergency food needs to have a valid foodbank voucher.
ADDRESS
Main centre and warehouse is located at:
Hope Centre
Malham Road, Forest Hill, London SE23 1AN
(open Wednesdays 10 am – 12 noon and Fridays 12 noon – 2 pm)
Lewisham Tabernacle
ADDRESS
Algernon Road, Lewisham, SE13 7AT
(open Tuesdays and Thursdays 12-2pm)