Summer Fair

Saturday, 8th July, 12-4pm
Free entry, all are welcome!
Parent Governor Election
Two of our team of 4 parent governors have now completed a 4 year term. This is an opportunity for YOU to be part of the team delivering Torridon's vision and value.
Please click on the information links below to find out more details.
Rights Respecting School - BRONZE LEVEL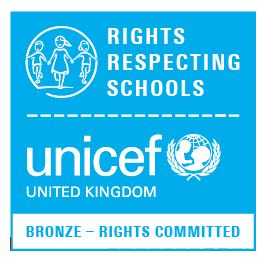 We are pleased to announce that Torridon Primary School has been awarded the UNICEF Bronze: Rights Committed Award.
A Rights Respecting School is a community where children's rights are learned, taught, practiced, respected, protected and promoted. 
At Torridon Primary School we aim to have the children's rights at the heart of our ethos and culture, to improve well-being and to develop every child's talents and abilities to reach their full potential.
We have successfully achieved the Bronze Award: Rights Committed, we are now working towards achieving Silver: Rights Aware.
If you wish to find out more information about the award, visit: https://www.unicef.org.uk/rights-respecting-schools/getting-started/bronze/what-is-bronze/
Live Dance Catford Broadway
Dance Live – Catford Broadway Theatre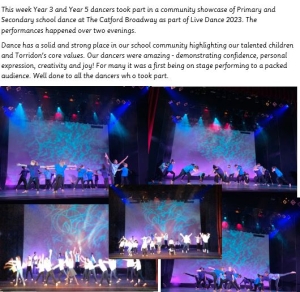 Art Exhibition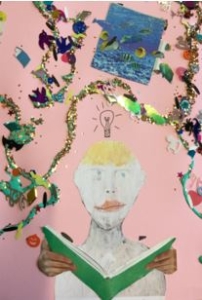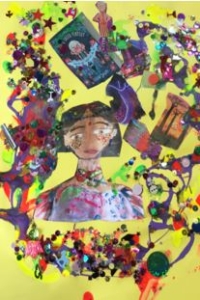 Our WHOLE SCHOOL ART EXHIBITION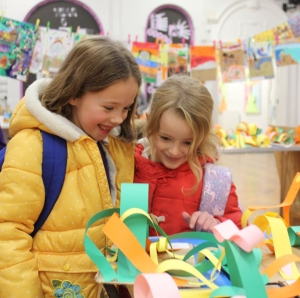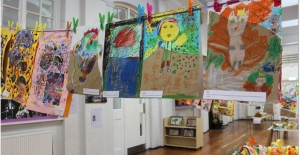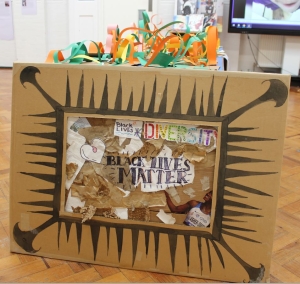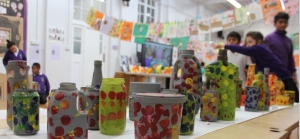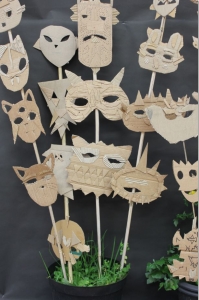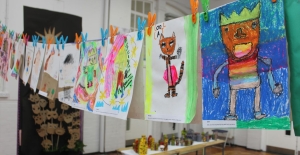 It was wonderful to see work from all the artists in the different age groups together in one place.
Anti-Bullying Week - Reach Out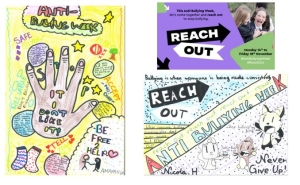 During the week, the children discussed diversity, and how everyone is unique. They created posters to inform others how to respond if they think that someone is feeling worried or anxious or is being bullied. We are all responsible as a Torridon community to look after each other. Reach out if you, or someone you know, is being bullied. 
Full Time Meals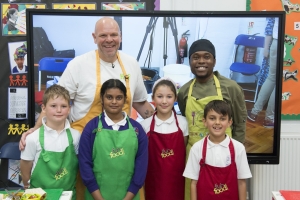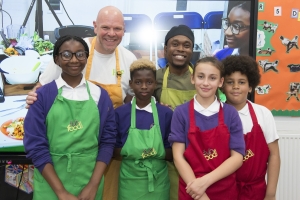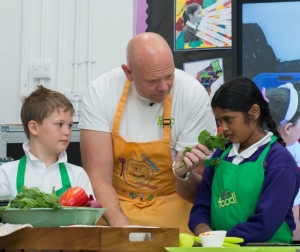 We were so excited to welcome Chef Tom Kerridge to Torridon. We had such fun cooking with him and our own Chartwell's Chef Raheem.  We are pleased to be part of the Full Time Meals campaign.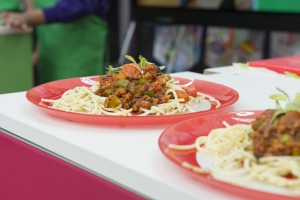 Black History Month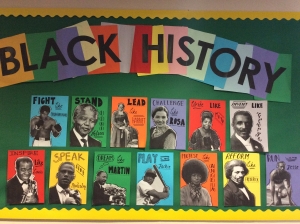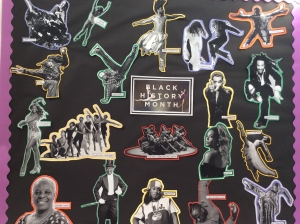 School Chef of the Year
We are so proud of our fabulous chef Raheem.  He has been awarded SCHOOL CHEF OF THE YEAR!  It is so well deserved.  He is an incredible talent and we are so lucky to have him here at Torridon.  Well done Raheem!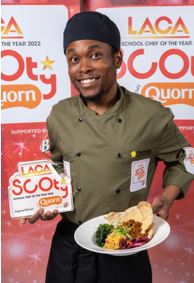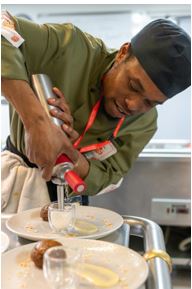 Free School Meals and Pupil Premium
How might a child be eligible for FSM or Pupil Premium Funding?
A child may be eligible to receive the Pupil Premium Grant/Free School Meals if the parent and carer receives any of the following
Income Support
Income-based Jobseekers Allowance
Income-related Employment and Support Allowance
Support under Part VI of the Immigration and Asylum Act 1999
the guaranteed element of State Pension Credit
Child Tax Credit (provided you're not also entitled to Working Tax Credit and have an annual gross income of no more than £16,190)
Working Tax Credit run-on – paid for 4 weeks after you stop qualifying for Working Tax Credit
Universal Credit
Children under the compulsory school age who are in full time education may also be able to get Pupil Premium Grant/Free School Meals.
What is pupil premium and who is eligible for it?
Pupil Premium is funding from the Government to help the school address the current national underlying inequalities between children eligible for free school meals (FSM) and their peers. The funding is to ensure that provision is in place for those disadvantaged children who need it most.
Since the introduction of Free School Meals for Reception, Year 1 and Year 2, these children may miss out on this additional funding. We do encourage parents to complete online Free-School-Meals  application, if they think they may be eligible, even if they do not need to claim a free meal. Please call the school office 0208 697 2762 if you would like assistance with your online application or more information.
Welcome to Torridon Primary School. Thank you for taking the time to visit our website.
I am extremely proud to be the Headteacher of a school where there is such a high level of commitment to children's academic achievement and wellbeing.
We are a very large school based in a vibrant community where children's social and cultural diversity is valued and celebrated. We have a very strong reputation for inclusion and we have extremely high expectations of all our children.
If you would like to know more about the school, please come and see us. I look forward to welcoming you.
Best Wishes
Manda George
Headteacher