At Torridon Primary School, we make maths an enjoyable, exciting and engaging experience for all children so they can leave primary school with a positive attitude towards the subject. The intent of our mathematics curriculum is to provide children with a solid foundation for understanding number, reasoning, thinking logically and problem solving with resilience so that they are fully prepared for the future. It is essential that these keystones of mathematics are embedded throughout all strands of the National Curriculum.
In line with the National Curriculum Objectives for Mathematics, our intent is that all pupils:
Become fluent in the fundamentals of mathematics, including through varied and frequent practise with increasingly complex problems over time, so that pupils develop conceptual understanding and the ability to recall and apply knowledge rapidly and accurately.

Reason mathematically by following a line of enquiry, conjecturing relationships and generalisations, and developing an argument, justification or proof using mathematical language.

Can solve problems by applying their mathematics to a variety of routine and non-routine problems with increasing sophistication, including breaking down problems into a series of simpler steps and persevering in seeking solutions.
Mathematics is an interconnected subject in which pupils need to be able to move fluently between representations of mathematical ideas. The programmes of study are, by necessity, organised into apparently distinct domains, but pupils should make rich connections across mathematical ideas to develop fluency, mathematical reasoning and competence in solving increasingly sophisticated problems. They should also apply their mathematical knowledge to science and other subjects.
As a whole school, we follow the White Rose Yearly Overviews for Maths and this ensures full coverage of the National Curriculum.
Maths is planned using the White Rose schemes of learning as a basis. Learning is organised into units, which have been sequenced to ensure that one unit of work develops to ensure consolidation and the opportunity for progression. Each unit is then divided into a sequence of carefully planned small steps, designed to gradually develop children's understanding of the subject through a concrete, pictorial and abstract approach. Children engage with a wide and varied range of concrete manipulatives, pictorial representations and abstract methodologies within each session. This approach enables children to develop an in-depth conceptual understanding of different concepts.
Lessons are planned and sequenced so that new knowledge and skills build on what has been taught before. Teachers follow the White Rose Maths Hub materials and staff also refer to the Calculation Policy when teaching formal methods, understanding that sometimes children find their own efficient methods along the way.
Please click on the link to access our calculation policy:
At the core of our teaching is the concrete, pictorial and abstract approach.
Concrete – children have the opportunity to use concrete objects to help them understand and explain what they are doing.​
Pictorial – children then build on this concrete approach by using pictorial representations, which can then be used to reason and solve problems.​
Abstract – With the foundations firmly laid, children can move to an abstract approach using numbers and key concepts with confidence.​
At Torridon we use WhiteRose, NCTEM and Maths Hub to support our planning with a central component being their five big ideas drawn from recent research.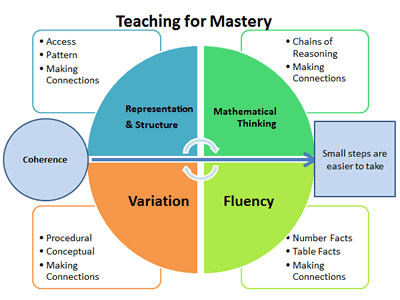 Central to our maths learning in school is fluency, this is the ability to instantly recall known facts such as number bonds and times tables quickly and effortlessly. To support with fluency every child has a login to Mathletics and Times Table Rockstars which uses engaging and adaptive games to ensure all children make progress. It is part of the weekly home learning expectation that children complete these activities at home.