A message from Pinaki Ghoshal, Lewisham's Executive Director for Children and Young People and Angela Scattergood, Director of Education:
 The Mayor of Lewisham, Damien Egan published a statement on behalf of Lewisham Council in response to the killing of George Floyd in the United States. You can read the full statement here:
https://lewisham.gov.uk/articles/news/black-lives-matter-in-lewisham
 We believe that our schools and settings are key to tackling racism and other forms of discrimination. We will support all Lewisham schools and settings in their commitment to standing against racism and injustice, alongside and in solidarity with the local and global Black community.

Black Lives Matter – Manda George 
Ordinarily in school we respond to local and national events, and strive to give children the time and space to understand, question and develop their viewpoints on the world around them. We are aware that the current Black Lives Matter movement will be affecting many of our families in a wide range of ways, and we believe it is very important for the children to understand and be able to talk about this. We know that we are not able to support you with having conversations about this in school as we usually would, so if you are finding it hard to talk to your children about some of these very difficult and sensitive issues, we have sourced some child-friendly resources to help the children to understand what is happening. 
RESOURCES:
Picture News:
Black Lives Matter 2020 Resource – June 2020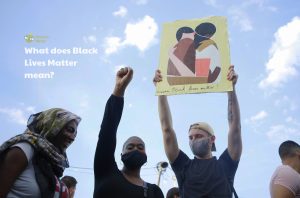 Picture News Special Resource – Black Lives Matter
Primary Picture News England Coverage document – Summer 1 2020
A parents' guide to understanding Black Lives Matter:
https://yoopies.co.uk/c/press-releases/blacklivesmatter
BBC Newsround has some excellent resources:
Special report on Racism in light of recent events – https://www.bbc.co.uk/newsround/52978346
Fact file – http://news.bbc.co.uk/cbbcnews/hi/find_out/guides/uk/racism/newsid_1703000/1703905.stm
Cbeebies presenter Ben Cajee for younger children:
https://metro.co.uk/2020/06/12/cbeebies-parents-message-racism-12844374/
Blue Peter:
https://www.youtube.com/watch?v=9LLBDsVREaI
UKS2 Black Lives Matter Protests Daily News Story
This publication has activities to do with race, difference and diversity:
https://documentcloud.adobe.com/link/track?uri=urn%3Aaaid%3Ascds%3AUS%3Adb1fd0ce-b359-430d-9b11-33ebf74e1dd6#pageNum=3